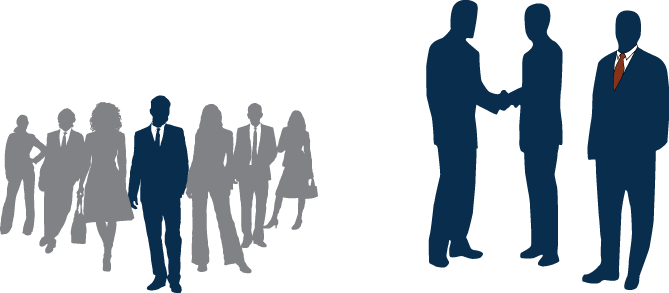 Asolute CV was founded in 2009 and has ever since then grown into a successful Solution driven Recruitment agency. We have a strong passion for people combined with Recruitment experience and have achieved great success by applying strong Marketing principles to source and recruit suitable candidates in various industries.
Many companies have entrusted us with their recruitment requirements and we have in return provided them with top quality candidates - taking the legwork out of the Recruitment process, with value added service. We take pride in our profession and also offer each and every customer a guarantee along with each placement.
OUR MISSION
By displaying a high level of commitment to understand your Business, Culture and Human Resource requirements. To achieve this objective we continue to practice the values that stand the core of our professional philosophy.
Excellence in recruitment techniques along with the best of personnel in the industry allows us to achieve consistent top quality placements in various industries.
EXPERTISE
Absolute CV's strong expertise at understanding customers' needs and mapping them against a wide range of suitable candidates, gives us a comprehensive edge in the market place.
Since our establishment in 2009, Absolute CV has offered and continues to offer innovative recruitment solutions coupled with value added services in various industries.
1. Efficient 2. Professional 3. Quality